Advancing Respiratory

Medicine
The MediPines AGM100® provides fast, accurate, and non-invasive assessments of cardiorespiratory status to improve treatment and diagnostic decisions.
Measurement in under 90 seconds
Clinicians use AGM100 measurements to
Immediately identify respiratory impairment at the point of care

Help guide diagnosis and treatment decisions

from chronic to acute cases




Confirm treatment effectiveness with high degree of objectivity

Verify worsening/improving cardiorespiratory conditions

Manage patients for positive health outcomes




Award winning medical device, trusted by doctors and patients
AGM100 selected by WHO
Medical Innovation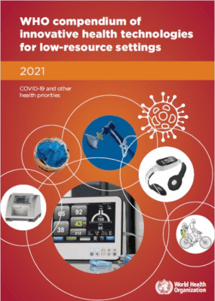 "Innovative technologies are accelerating access to healthcare everywhere, we must ensure that they (innovative technologies) are readily available in all health facilities, fairly priced and quality-assured"
- WH0 Assistant Director General
Medical Design Award
AGM100 receives special designation
MediPines AGM100® device has been awarded the prestigious MDEA Award for Testing and Diagnostic Products in the 2021 Medical Design Excellence Awards
Achieve over 90% patient compliance with our breathing circuit.
PaO2 accuracy of over 95% compared to traditional ABG.
No labs, blood draw or complex set up. No calibration required.
In less than 2 minutes, we provide 12 cardiopulmonary diagnostic parameters
Use Cases
Improve diagnostic decisions across the continuum of care. From the emergency room to out-patient clinics, our device has helped patients receive faster, more accurate diagnosis.
Global

Respiratory Disease
We are the market leader in non-invasive, rapid assessment of pulmonary gas exchange.
Read about the latest publications and learn the science behind the AGM100.